Podaxis pistillaris (L.) Fr.
First published in Syst. mycol., (Lundae) 3 (1): 63 (1829)
This species is accepted
This species is found in Asia-Tropical, Africa, South America, North America, Australia and China. It is has social uses.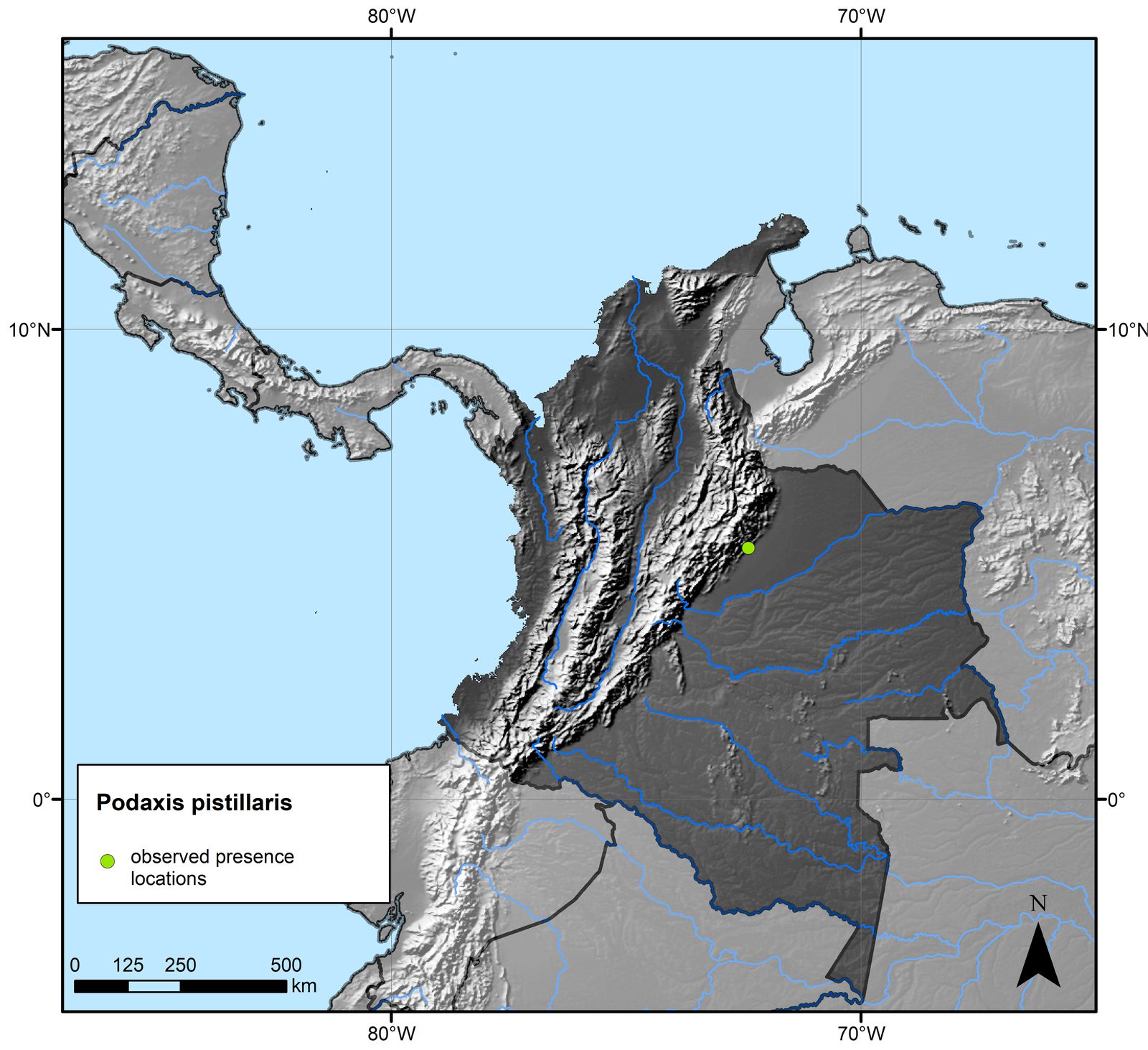 Distribution
Present in:
Argentina Northeast, Argentina Northwest, Argentina South, Australia, Brazil, Cape Provinces, China, Colombia, Dominican Republic, Free State, Guatemala, India, Jamaica, Kenya, KwaZulu-Natal, Madagascar, Mexico, Nigeria, North-Central U.S.A., Northeastern U.S.A., Northern Provinces, Northwestern U.S.A., Pakistan, South-Central U.S.A., Southeastern U.S.A., Southwestern U.S.A.
Publications
Catalogue of Fungi of Colombia
Kuo, M. (2017) Podaxis pistillaris. Recuperado de: https://www.mushroomexpert.com/podaxis_pistillaris.html Consultado el 25 de Agosto de 2020.
MyCoPortal (2020). Mycology Collections data Portal. Recuperado de: http://mycoportal.org/portal/index.php. Consultado en Mayo- Diciembre 2020.
Nguyen, N.H., Song, Z., Bates, S.T., Branco, S., Tedersoo, L., Menke, J., Schilling, J.S. and Kennedy, P.G., 2016. FUNGuild: an open annotation tool for parsing fungal community datasets by ecological guild. Fungal Ecology, 20, pp.241-248.
Villalobos, S., Mengual, M., & Henao-Mejia, L. G. (2017) Uso de los Hongos, Podaxis pistillaris, Inonotus rickii y Phellorinia herculeana (Basidiomycetes), por la Etnia Wayuu en la Alta Guajira Colombiana. Revista Etnobiologia, 15 (1): 64–73.
Other Data
Other Kew resources that provide information on this taxon:
Sources
Catalogue of Fungi of Colombia

© Copyright 2021 Useful Plants and Fungi of Colombia http://creativecommons.org/licenses/by/3.0
© Copyright 2021 Index Fungorum Partnership. http://creativecommons.org/licenses/by/3.0
https://creativecommons.org/licenses/by/4.0/
http://creativecommons.org/licenses/by-nc-sa/3.0