Lobariella subexornata (Yoshim.) Yoshim.
First published in Lichen Flora of the Greater Sonoran Desert Region, (Tempe) 1: 272 (2002)
This species is accepted
This species is found in Colombia.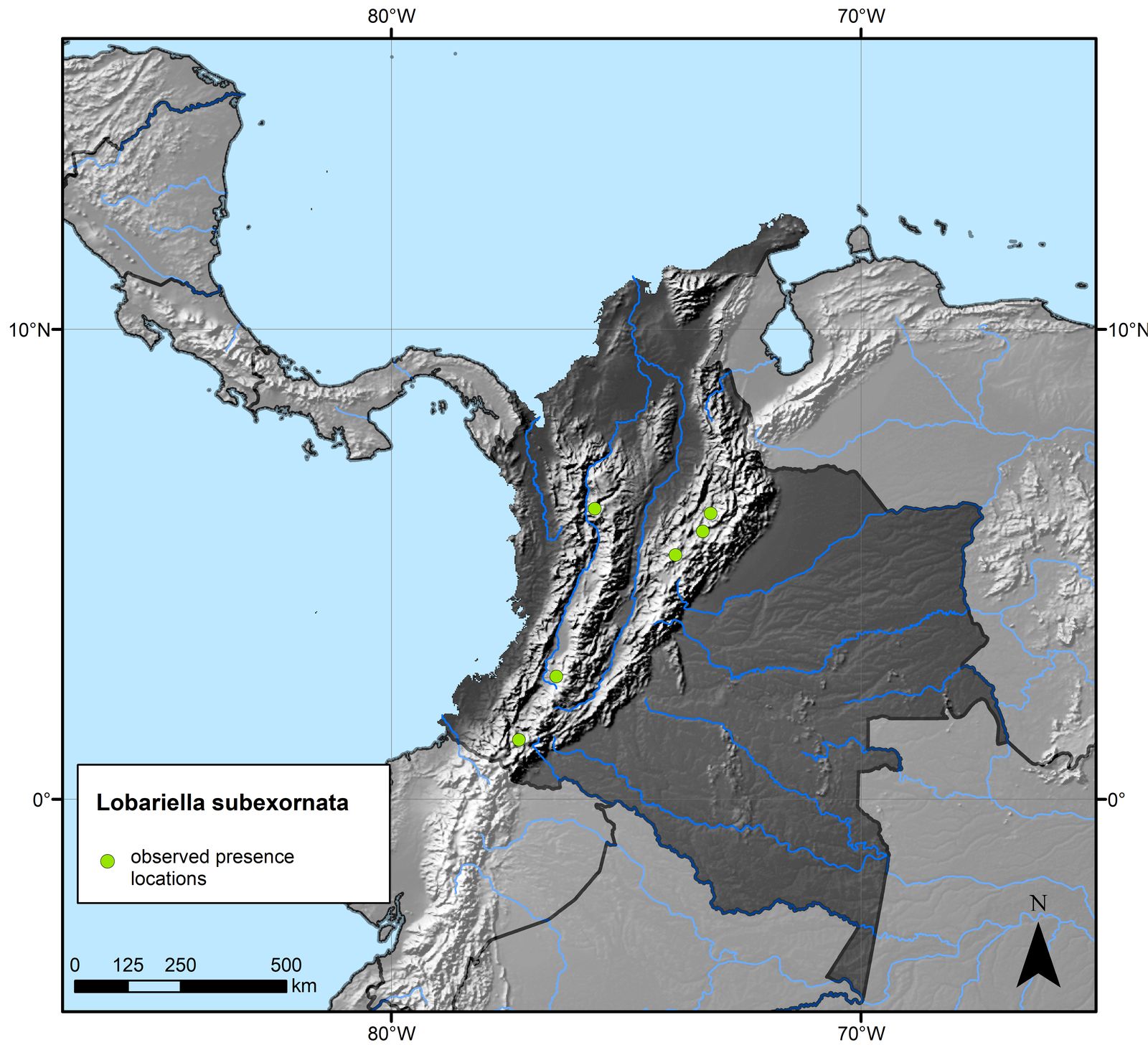 Descriptions
Distribution

Neotropic. Biogeographic region: Andes. Native to Colombia. Altitude: 1000 – 3500 m a.s.l. Colombian departments: Caldas, Nariño, Risaralda, Santander, Tolima.

Ecology

Symbiotroph. - Lichenized.
[CFC]
Sources
Catalogue of Fungi of Colombia

© Copyright 2021 Useful Plants and Fungi of Colombia http://creativecommons.org/licenses/by/3.0
© Copyright 2021 Index Fungorum Partnership. http://creativecommons.org/licenses/by/3.0
https://creativecommons.org/licenses/by/4.0/
http://creativecommons.org/licenses/by-nc-sa/3.0