Chlorophyllum molybdites (G. Mey.) Massee
First published in Bull. Misc. Inf., Kew: 136 (1898)
This species is accepted
This species is found in Europe, Asia-Tropical, Pacific, South America, North America, Australasia and Asia-Temperate. It is used as a poison.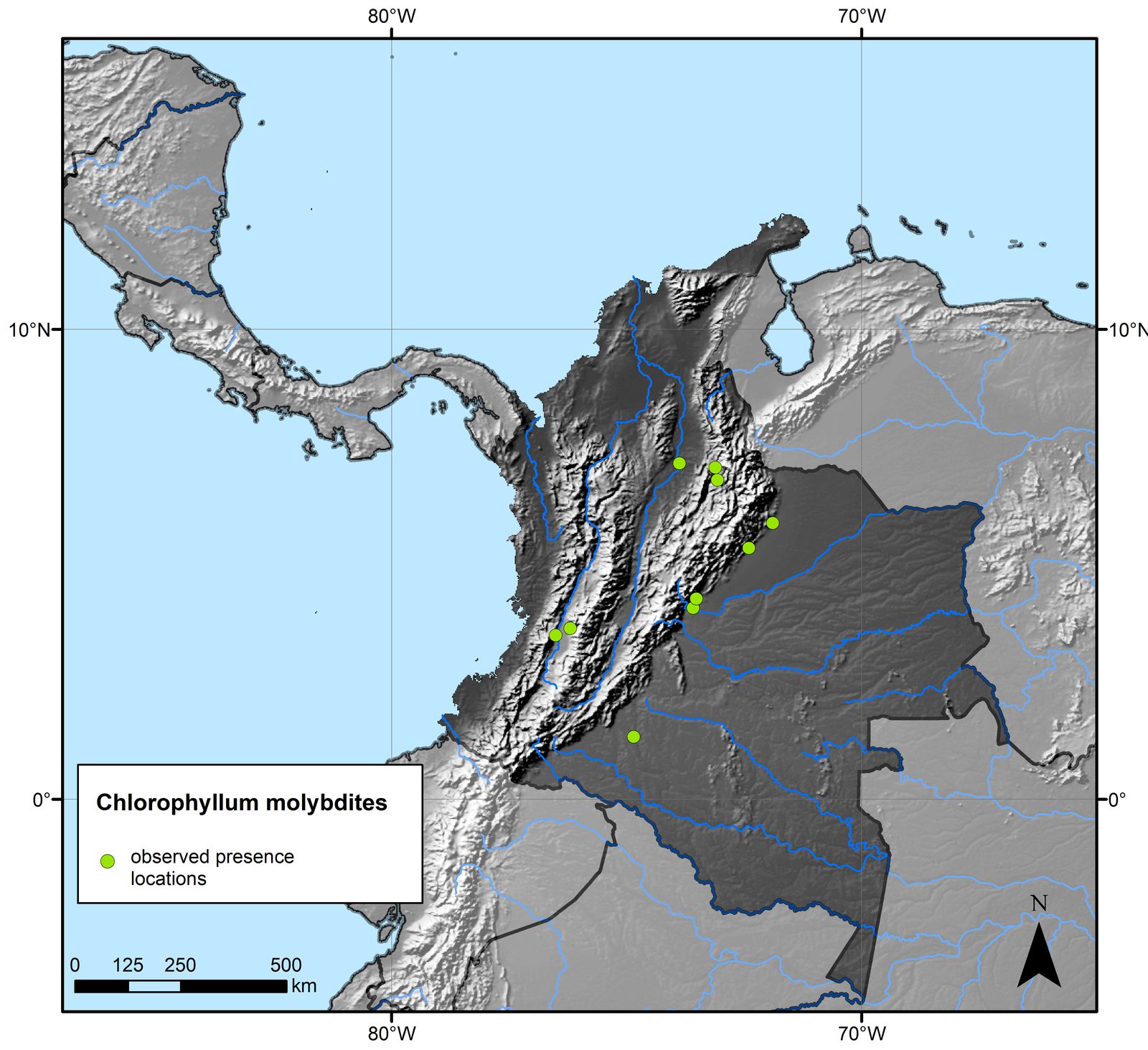 Distribution
Present in:
Australia, Belgium, Belize, Brazil, Colombia, Cook Is., Costa Rica, Cuba, Dominican Republic, Eastern Canada, Ecuador, French Guiana, Grenada, Guadeloupe, Guyana, India, Jamaica, Japan, Martinique, Mexico, Norfolk Is., North-Central U.S.A., Northeastern U.S.A., Northwestern U.S.A., Peru, Puerto Rico, Saudi Arabia, Slovenia, Solomon Is., South-Central Pacific, South-Central U.S.A., Southeastern U.S.A., Southwestern U.S.A., Sweden, Taiwan, Trinidad-Tobago, Vanuatu, Virgin Is., Western Canada
Publications
Catalogue of Fungi of Colombia
Franco-Molano, A. E., Aldana, R., & Halling, R. (2000) Setas de Colombia. Guía de campo. Medellín, Colombia: Universidad de Antioquía. 156 p.
López-Quintero, C., Vasco-Palacios, A., & Franco-Molano, A. E. (2011) Nuevos Registros de Macromicetes Colombia I. Macromicetes Colectados en Zonas Urbanas de Medellín (Antioquia). Actualidades Biológicas, 33 (95), 261–274.
Mata, M. (2003). Macrohongos de Costa Rica Vol 1. Segunda edición. Santo Domingo de Heredia, Costa Rica: Editorial Instituto Nacional de Biodiversidad (Inbio) 257 p.
MyCoPortal (2020). Mycology Collections data Portal. Recuperado de: http://mycoportal.org/portal/index.php. Consultado en Mayo- Diciembre 2020.
Pegler, D. N. (1983). Agaric flora of the Lesser Antilles. Kew bulletin additional series IX. Royal Botanic Gardens, Kew. 668 p.
Vasco-Palacios, A. M., & Franco-Molano, A. E. (2013) Diversity of Colombian macrofungi (Ascomycota - Basidiomycota). Mycotaxon 121: 1-58. http://mycotaxon.com/resources/checklists/VascoPalacios-v121-checklist.pdf
Wright, J. & Albertó, E. (2002). Hongos, Guía de la región Pampeana I. Hongos con laminillas. Buenos Aires, Argentina: LOLA. 279 p.
Other Data
Other Kew resources that provide information on this taxon:
Sources
Catalogue of Fungi of Colombia

© Copyright 2021 Useful Plants and Fungi of Colombia http://creativecommons.org/licenses/by/3.0
© Copyright 2021 Index Fungorum Partnership. http://creativecommons.org/licenses/by/3.0
https://creativecommons.org/licenses/by/4.0/
http://creativecommons.org/licenses/by-nc-sa/3.0